About
My Story and Artists' Statement
My Story
My mother was an artist and a big contributor to my interest in art. My grandfather and Dad were enthusiastic photographers.
In grad school I lived with artists. We visited galleries, discussed art and made photographs. I made black and white and color photos and prints. I read Ansel Adam's books. I fell in love with Georgia O'Keefe's work, and that of Eliot Porter —both major influences.
During my high-tech career I made photographs as time allowed, and became driven to build a significant body of work. I retired in 2007 and concentrated on photography.
Landscape photography is my thing. Photographs were initially to document my outdoor experiences. When craft became second nature, emotional content grew in importance.
Most of my images are printed in color and I "see" in color. But some of my work presents best in black and white. I have not yet learned to compose a black and white photograph-- a rare skill that I would like to have.
I served for ten years as a teacher at the Ansel Adams Gallery in Yosemite Valley. During this period, I was the assistant and protégé of well-known landscape photographer Charles Cramer. Charles' work has been collected widely and he is known as the pre-eminent teacher for professional fine art photographers.
On three occasions I taught a Star Photography Workshop with well-known star expert Rick Whitacre.
I visit pristine wilderness areas where I attempt to isolate simple and emotional compositions and lighting. In California I visit Yosemite, the Pacific Coast, Yosemite, the Sierra, the Carrizo Plain, and Death Valley.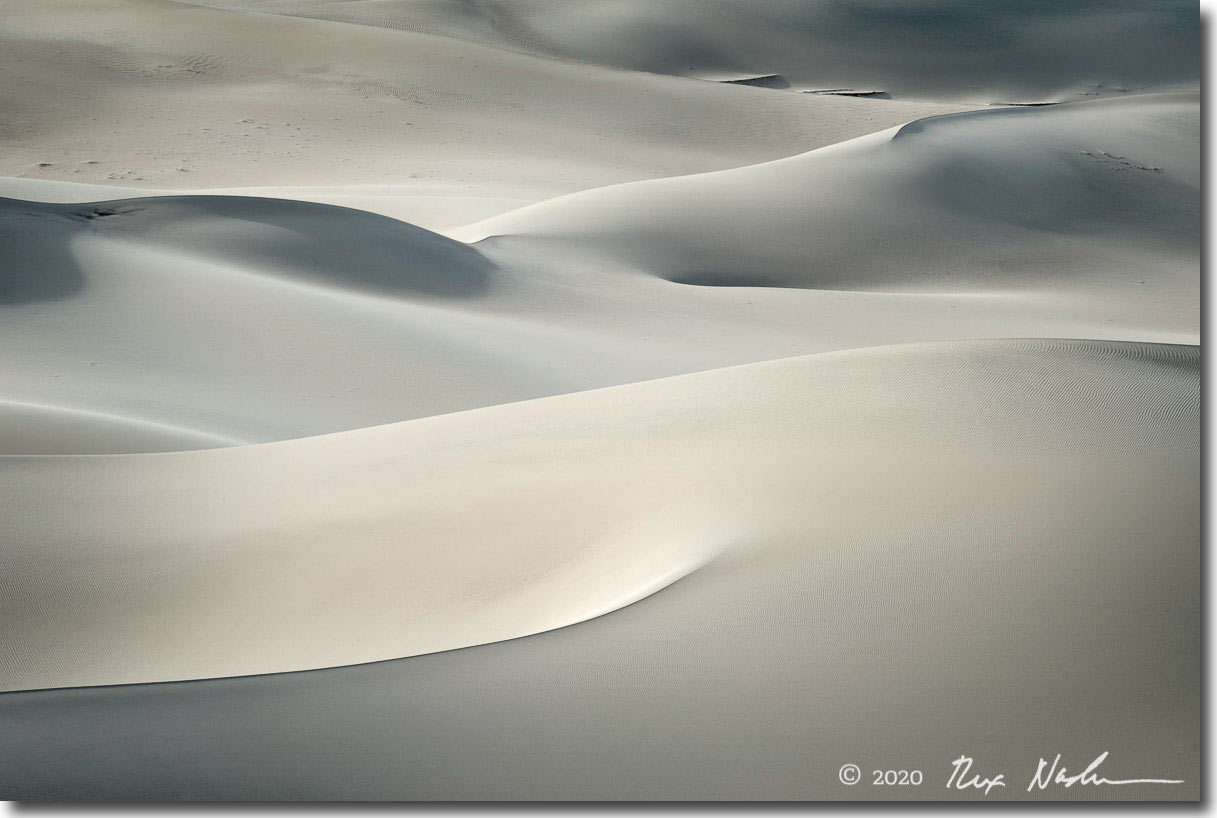 I love the stunning red rock in the Southwest, the verdant Pacific Northwest, and the dramatic landscapes of Patagonia and New Zealand. I plan to shoot in Iceland and Norway too. And there is the possibility of working in the night sky. Our world is full of landscape opportunities.
My work has appeared numerous times in National Geographic, Sierra Club, and Nature Conservancy calendars and books.
I've exhibited at the Booth Western Art Museum near Atlanta, the Lumière Gallery in Atlanta, the Ansel Adams Gallery in Yosemite, CA, the Center for Photographic Art in Carmel, CA, the Los Gatos Art Museum in Los Gatos, CA, Filoli Gardens in Woodside, CA, Viewpoint Gallery in Sacramento, CA, and at Bay Club Courtside in Los Gatos, CA.
My art is included in the permanent collections at medical complexes operated by Kaiser Permanente, brokerage offices of Morgan Stanley, the Silicon Valley Leadership Group, Filoli Gardens, The Santa Clara Towers, Enphase Energy, Broadcom Corporation, and Bay Clubs.

I served for three years as a Trustee at the Center for Photographic Art in Carmel. I was also responsible for exhibitions during this time. This non-profit organization, founded by Cole Weston and Ansel Adams, promotes all forms of photography to a large audience. I had the privilege to meet and work with well-known photographers, and to learn what it means to develop a significant body of work. And these friends have assisted me through their critique, advice and recommendations.

I spent thirty-five years in the semiconductor industry and hold fourteen US patents and B.A, M.S. and Ph.D. degrees in Electrical Engineering from Rice University.
Artist's Statement
Nature is a Designer. She speaks in nuances and gestures but she does not hold back or demur; her intent is compelling; even overwhelming.
What does she mean to convey with her magnificent architecture? Why is her work speaking to me? Shall I presume to logically understand her purpose?
No. I resolve to put logic and questioning aside. These are artifacts of man that diminish nature's message. Instead, I place myself in view of her work. I capture photographs purely on my emotions. The signal can be strong, for example my heart seems to beat faster. Or it can be a soft inner voice, easy to miss. In either case, my opportunity is to make a photograph.

Modern photographic prints, while beautiful, remain inadequate to communicate the original scene. When printing, I try to recall my emotions when the capture was made, and by editing, to evoke some level of emotion by the viewer.
I offer these images to you as my response to nature's design imperative.